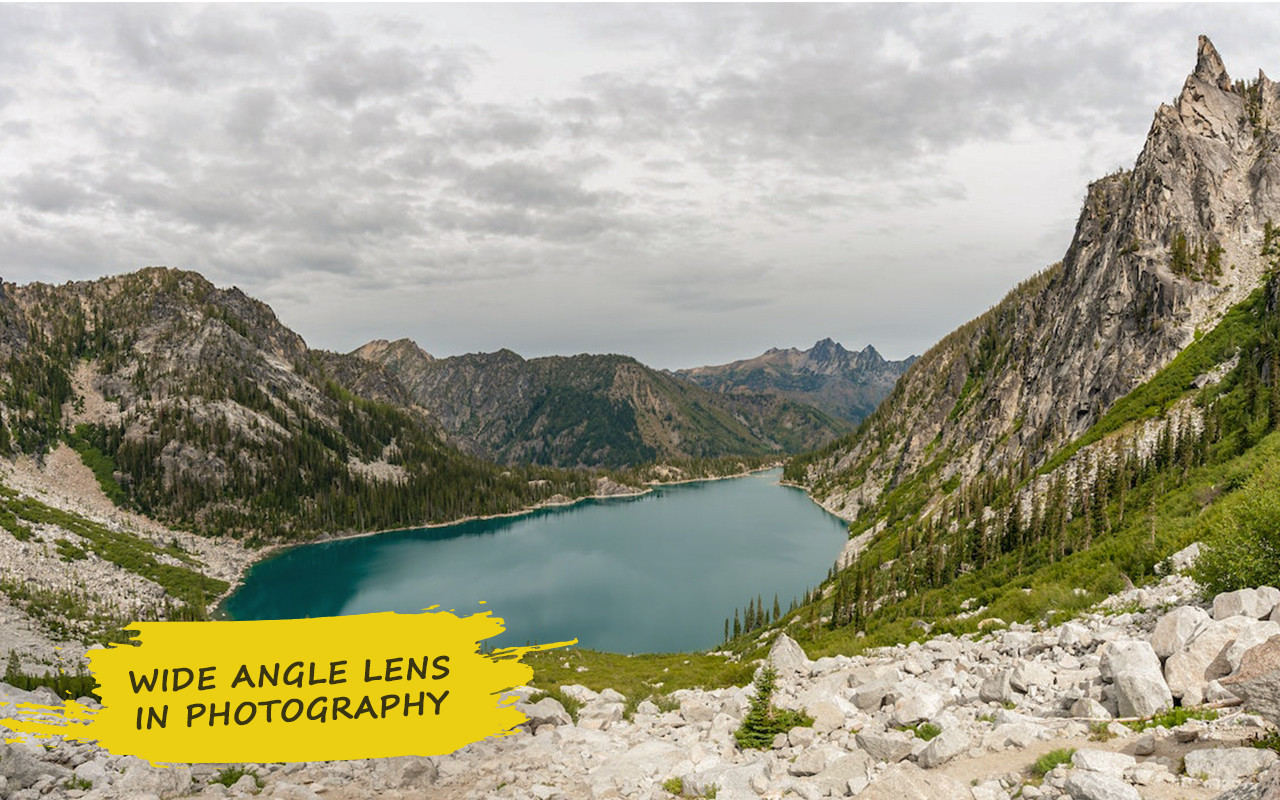 A wide angle lens is essential for any photographer, especially landscape photographers. This lens type has become the standard in photography and can be found in every experienced landscape photographer's bag.
Are you curious about a wide angle lens, why it's an essential piece of equipment for photographers, and how to use one?
Ready to get started? Let's jump right in and look at the answers we have for you regarding wide angle lenses with our ultimate guide.
What is a Wide Angle Lens in Photography?
If you're looking for a way to fit more into your photo frame, look no further than the wide-angle lens. With a field of view much broader in comparison to our eyes, this kind of photographic tool is an ideal choice for landscape photography and interior shots. Its focal length, usually lower than 35mm, makes capturing vast areas all at once easier! So if your aim is breath taking photos emphasizing impressive scale and detail - go ahead and grab yourself a wide-angle lens today!
To capture the vastness of this scene, I used a wide angle lens and snapped the photo—the results speak for themselves!
With a full-frame camera, the viewfinder of your 50mm lens will reflect what you naturally see with your eyes. However, an APS-C sensor must use a 35mm equivalent to match the exact angle of sight as if looking through human vision alone.
A wide angle lens is much broader than 50mm (or 35mm on a crop sensor camera).
Observe this spectacular wide-angle photo:
Types of Wide Angle Lenses
Keep in mind that wide angle lenses span from 5mm to 45mm focal lengths. The lower the number, the larger and wider your lens appears.
Consequently, lenses come in various styles, determined by their field of view.
Standard Wide Angle Lenses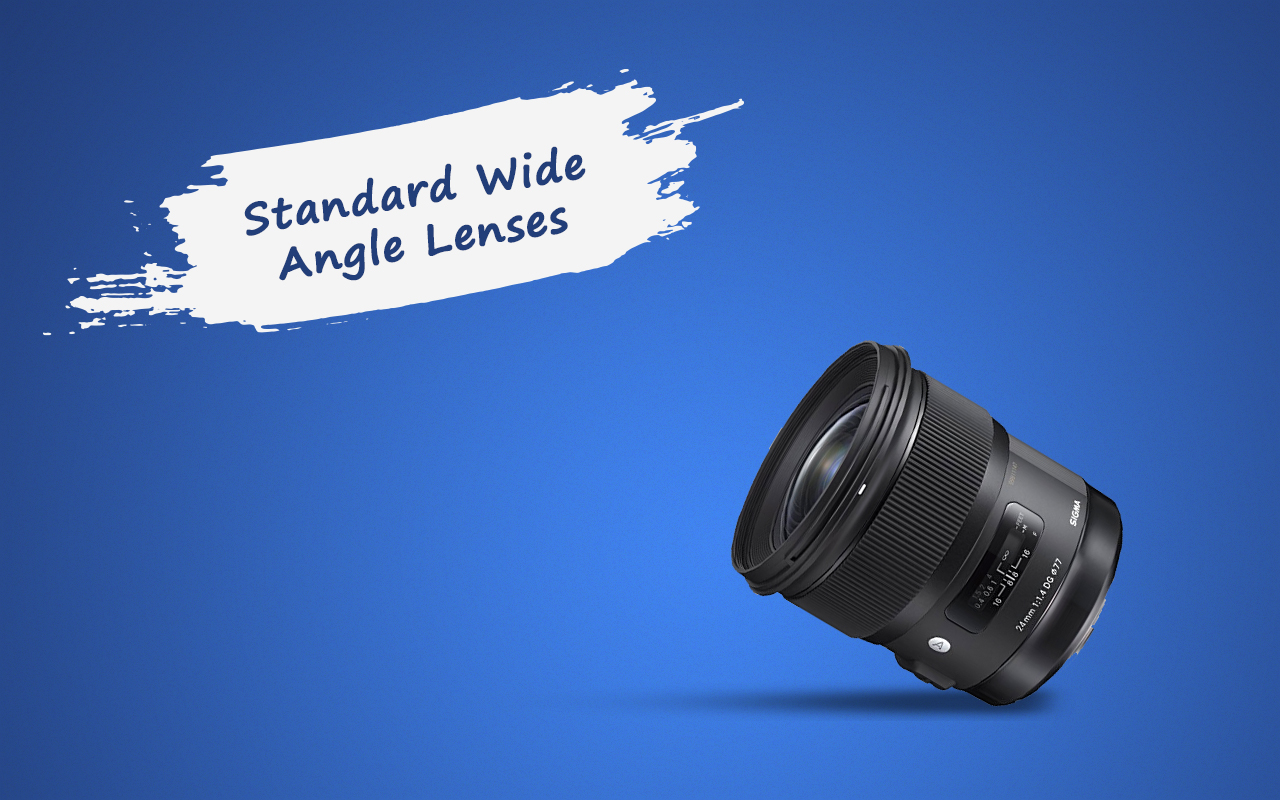 There are regular wide angle lenses from 20mm to 45mm. These will provide you with a pleasantly extended field of vision, and your photos should still look good. Yet these optics won't produce any intense effects in shots taken by them.
Ultra Wide Angle Lenses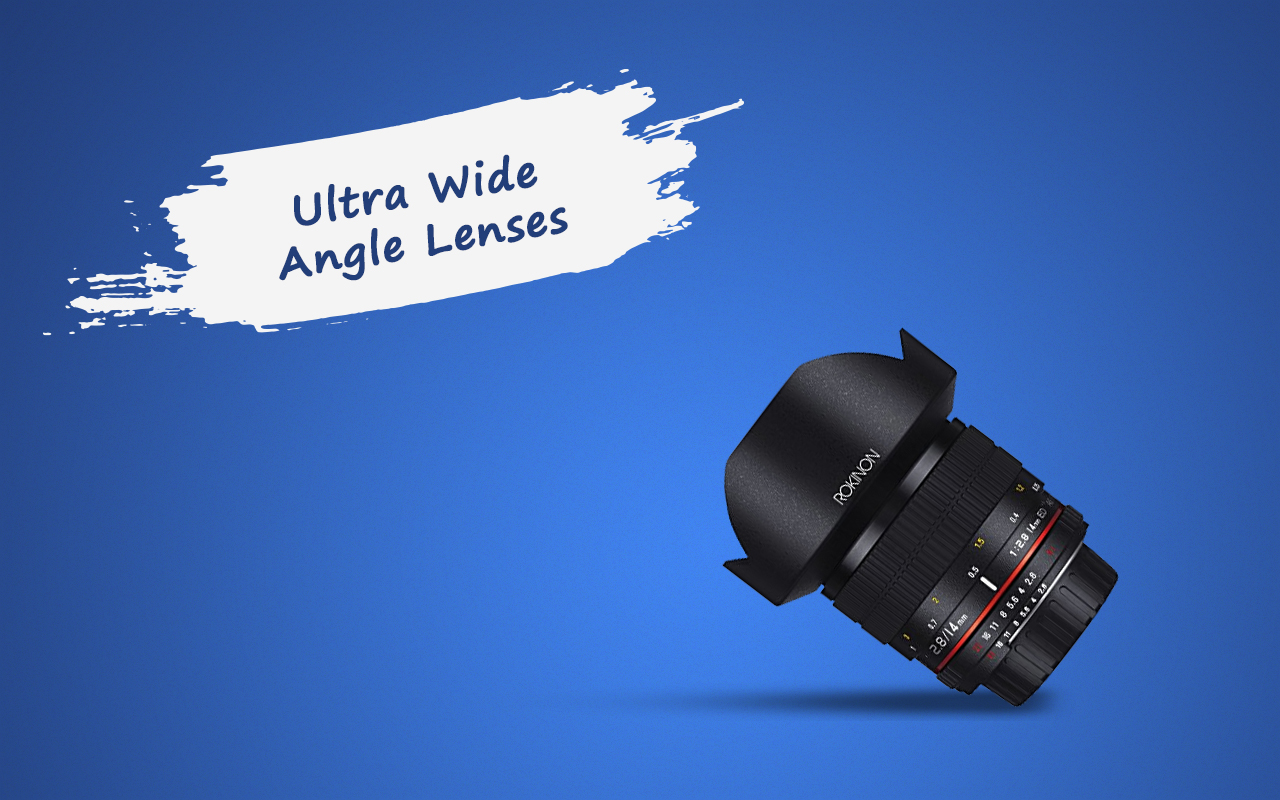 Secondly, ultra-wide angle lenses are available. They range from 10mm to 20mm and provide an expansive view; however, lines remain straight rather than curved, as in the following category.
Fisheye Lenses
Fisheye lenses are the most ultra-wide available, ranging from 6mm to 14mm focal length. But don't expect to see the same level of perspective you'd find with other ultra-wide angle lenses when shooting with a fisheye lens. You'll get a much more distorted and rounded look like this:
To be a successful photographer, it is essential that you understand the distinction between prime and zoom wide angle lenses.
Prime Wide Angle Lenses
Prime lenses are fixed at their focal length, such as the Canon 24mm f/2.8. Specifically, these lenses deliver exceptional results for a relatively low price—you get excellent image quality and surprisingly low cost.
Unfortunately, prime lenses offer limited versatility as you can only shoot at one focal length, making it somewhat restrictive. That's why zoom lenses are so handy: they allow the photographer to adjust their focal length while maintaining high image quality.
Zoom Wide Angle Lenses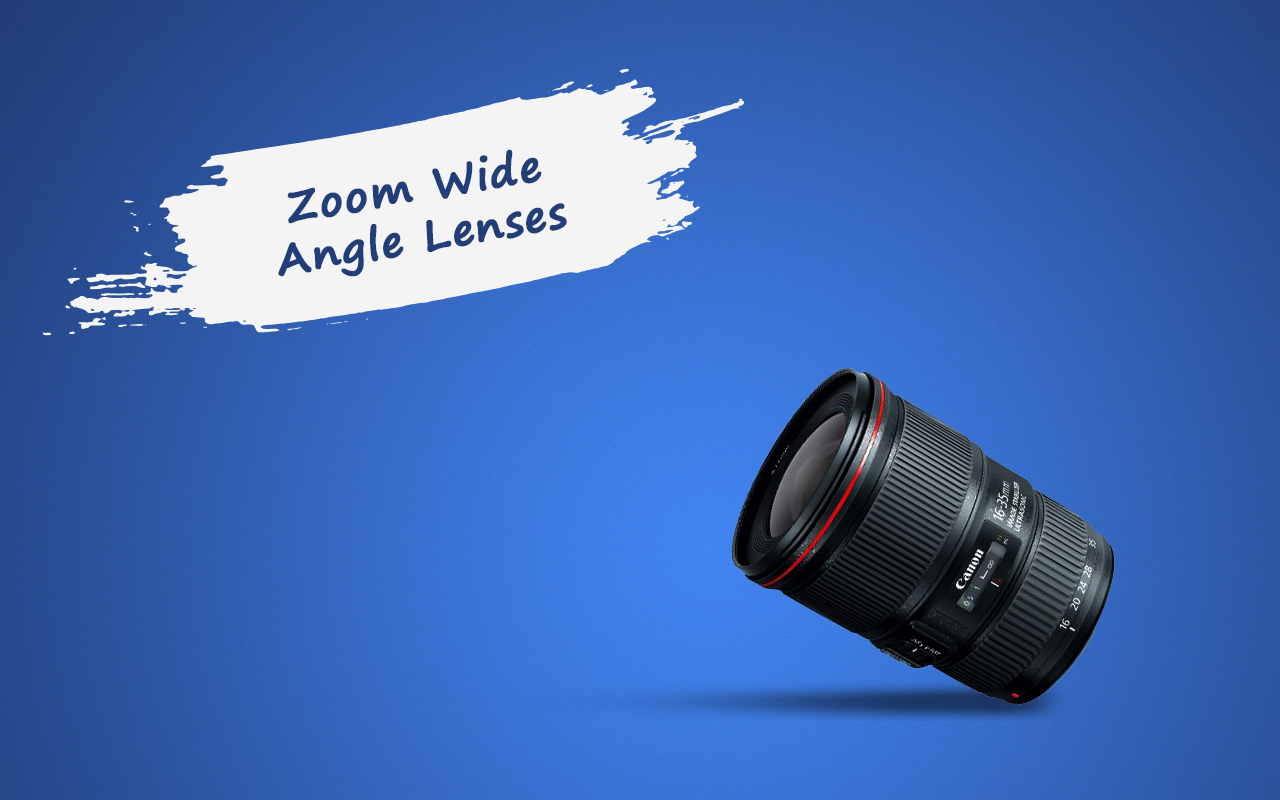 With a zoom lens, you can pick from an array of focal lengths - such as the Canon 10-20mm. While superior-quality zoom lenses may cost more than prime lenses, low-priced alternatives are also available. Zoom lenses offer remarkable optical ability while allowing photographers to shoot at any distance between 10mm to 20mm and beyond!
Who Should Have a Wide Angle Lens?
Have you ever considered if a wide angle lens is necessary? It's an excellent question - who exactly uses one of these lenses anyway?
Landscape Photography
For landscape photographers, a wide-angle lens is essential for capturing their subject's grandeur and details. With its broad field of view, you can fit everything from petite blooms in front to breathtaking skies behind into one frame - all with vivid clarity!
Furthermore, wide angle lenses convey a compelling point of view. The viewer could immerse themselves in your photograph, which is precisely what you should want to evoke with each snap. Wide angle lenses are essential for invigorating engagement among those who experience your picturesque work.
Landscape photographers often prefer ultra-wide zoom lenses while capturing stunning images. The wider the lens, the more encompassing and awe-inspiring a shot can be! As such, it is common to see landscape shooters using 10 - 20mm range lenses for their photography projects.
Architectural Photography
Architecture photographers are often drawn to wide angle lenses to capture the complete picture. Grand and sweeping shots that illustrate the entire scene can be achieved with a wide angle lens, allowing you to display a whole building or all of its internal space from one point of view.
If you're an architecture photographer, deciding which lens is best for the job can be challenging - ultra-wide or standard wide angle. It all boils down to your preference; do you prefer grandiose images that capture the entire scene? Or would you instead focus on some aspects of a building?
Street Photography
Street photographers often opt for wide angle lenses, typically in the 35mm range. This standard wide focal length produces a more inviting photo while isolating elements of the scene - sometimes, streets can get hectic!
Portrait Photography
To draw the viewer in, portrait photographers often utilize wide angle lenses. These lenses offer an unusual perspective that can make for eye-catching photographs— one your audience won't soon forget!
Nevertheless, portrait photographers are likelier to use focal lengths from 35-80mm rather than ultra-wide lenses.
Challenges of Using a Wide Angle Lens
If you're looking for a way to capture breathtaking photos, look no further than wide angle lenses! Although these extraordinary pieces of equipment come with unique challenges, they are well worth the effort.
Optical Distortion
Initially, wide-angle lenses bring about optical distortion. This is when objects that are supposed to be straight show curvature in the edges of the frame, making images look unnatural or strange.
When it comes to wide angle lenses, some distortion is unavoidable. Yet, corrective measures can be taken during post-processing. To avoid such a dilemma and minimize distortion right away, the most efficient option would be to opt for lenses that have been manufactured with minimal distortion in mind.
Perspective Distortion
In addition to typical distortion, wide angle lenses also produce perspective distortion. Due to this, nearby objects appear much more prominent than distant objects.
This can be an obstacle for architectural photographers since buildings appear much smaller than they are, and foreground components become overly exaggerated.
Try utilizing a wide-angle lens to create perspective distortion to achieve a truly stunning effect. This will make the foreground appear even more prominent by capturing it from a short distance!
Post-processing can't alter perspective distortion.
Achieving Sharpness
Moreover, wide angle lenses present one more challenge: Capturing absolute sharpness in the image.
To capture stunning and detailed landscape images, you must not only select the correct point of focus but also find the right aperture to get sharpness that extends from the foreground to your background.
When taking photos, it is essential to consider the distance between you and the nearest object in your shot. Set your point of view twice that distance from the subject to ensure a proper focus. This will help create an aesthetically pleasing image!
Also, the closer your subject is to the lens, the narrower your aperture should be. If you're capturing a distant mountain with a wide-angle lens, a gap of f/8 or below will be needed to keep everything in focus and crystal clear.
If you're capturing a sweeping landscape with blooms in the foreground and a towering mountain range as its backdrop, your aperture will need to be much smaller.
Tips for Taking Stunning Wide Angle Photos
How can you take extraordinary wide-angle photographs?
To ensure you get breath taking photos with your wide angle lens the next time you take pictures, here are a few tips to keep in mind.
Tip 1: Include a Focal Point in the Foreground to Add Depth.
Crafting a picture with an expansive field of view and breath-taking depth is ideal for attaining stunning wide-angle photography. Drawing viewers in-depth allows them to explore a scene truly. To build up a truly captivating image, ensure your photo has an arresting foreground element that will draw the viewer's attention. This could be anything: A vibrant green meadow. A brightly-hued blossom. An old stone structures. It's essential to remember that any object you add should fit into the scene and be able to stand alone.
Doing so will compel the viewer to linger in the photo and explore its many facets.
Tip 2: Use Leading Lines for Engaging Wide Angle Photos
Guiding lines, or leading lines, are visual elements that transport the spectator into their surroundings and draw them deeper into the picture. Rivers and streams are common in landscape photography, while railings and stairways often appear in architectural photographs.
So, why are leading lines so valuable?
Such is the power of leading lines! Therefore, take a moment to consider how this can be utilized within your work for optimal results.
When using a wide angle lens, look around the scene. Be sure to look for any leading lines that may help create a prominent figure in the foreground.
With this approach, you can seize a breath-taking photo.
Frequently Asked Questions
Is a wide angle lens a good choice for portraits?
While a wide angle lens can be utilized for capturing portraits, it is not the usual go-to choice. Its distortion has an impact on how features appear in size--either larger or smaller than they actually are. Furthermore, its wider field of view may involve unexpected elements from the background that you don't prefer to have in your shot. To achieve stellar results, opt for either a standard or a telephoto lens and take stunning portrait photos!
Is a 50mm lens a wide angle lens?
For those with a full-frame camera, the 50mm lens is commonly deemed as the standard option. It enables photographers to capture images that closely resemble our human perspective without distortion or warping of its subjects. On the contrary, lenses with focal lengths shorter than 35mm are known as wide angle lenses and offer an expansive 320° field of view for landscape shots or group photos.
Difference between wide angle and ultra-wide angle lenses?
For a full-frame camera, any lens that is 35 mm or more is considered a wide angle, and any lens that is more than 24 mm is classified as ultra-wide. However, if you're using an APS-C or crop sensor camera, the field of view must be at least 65 degrees (28mm on full frame) to get the same effect.
To replicate the wide-angle view of a full-frame camera, you must first calculate its focal length. Simply divide the lens' original focal length by either 1.6x (for Canon) or 1.5x (Nikon, Pentax, and Sony). For example, A 35mm lens will generate 21.8mm when used on a Canon DSLR and 23.3mm for Nikon DSLR. This calculation allows you to enjoy an ultra-wide field of vision while using cropped sensors!
Which lens is best for portraits?
Professional portrait photographers usually opt for prime lenses due to their wide apertures and crystal-clear images. For portraits, the 50mm and 85mm focal lengths are especially popular amongst professionals.
Most portrait photographers stick to shorter focal lengths for their zoom lenses:
24-70mm.
55-70mm.
70-200mm.