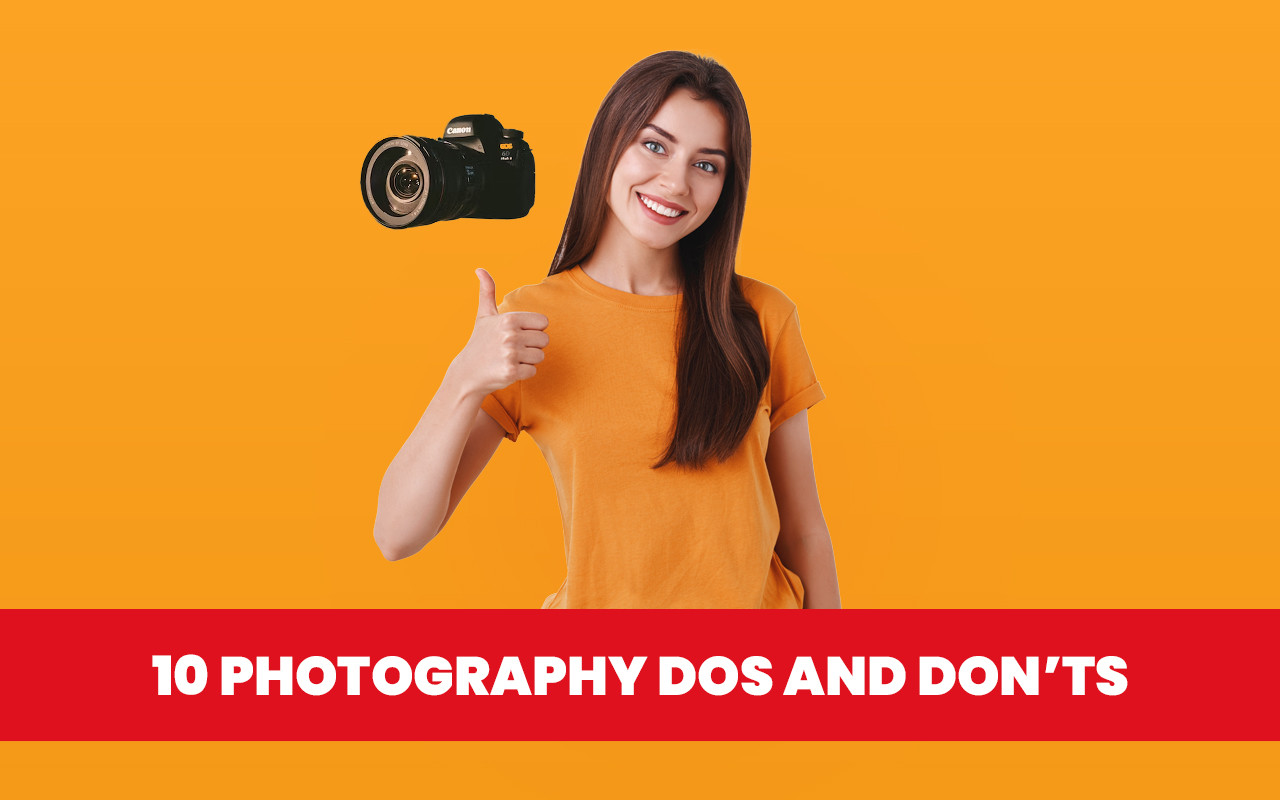 You purchased a new digital single-lens reflex camera, but the settings and features may feel overwhelming. Don't give up hope! Photography can be an incredibly rewarding hobby to take on. The more you explore, the more inspiring your images will become. Let these straightforward tips guide you to becoming a fantastic photographer!
Things Ignored In Photography - Don't…
To make your photography career successful, here are some behaviors that you ought to abandon.
1) Touch Your Lens
Baffled; why are your photos coming out fuzzy? Take a peek at the lens and see if you can spot any fingerprints! Before each use, be sure to clean your lens thoroughly. Photographers at all levels of expertise should invest in a top-quality lens cleaning kit from any reputable camera shop. Treat your lens with the utmost care, and use specialized lens cleaning tools, as lenses are both delicate and costly to replace.
2) Forget The Essentials
Being ready for any situation is critical when capturing photos, so make sure you are always prepared. Pack your photography essentials: a flash, spare batteries, extra memory cards, lens hoods, and filters. Create a checklist of must-have items for any photoshoot, and you can always keep your bag stocked up and ready!
3) Shoot In Auto
Stepping away from the presets can be intimidating, but the more you experiment with your camera settings, the better your photos will look! You paid a hefty price to take great pictures, so why not maximize your return on investment by learning how to get the most out of each setting?
In addition, auto settings can be unpredictable in tricky lighting conditions and yield blurry or too-dark photos. Discover how to respond when shooting in different locations by mastering the manual camera functions.
4) Limit Your Style
Don't get stuck in the monotony of current photography trends. If you look at Instagram, Flickr, and other photo-sharing sites, many pictures will seem similar after a while. When taking your shots, follow your vision; try different shooting techniques and editing styles to help create something unique!
5) Be Afraid To Edit
Don't worry; you can always click 'undo' if you make a mistake! Editing software lets you modify your photos: contrast, exposure, saturation – even more is at your fingertips. If you couldn't capture the desired picture while shooting, some programs could offer a more precise approach - so try!
Things Which Are Good For Photography- Do
To achieve success as a photographer, these are some essential habits to adopt:
1) Meet Other Photographers
Learning new skills and strategies has never been easier than with this method. Connect with others in the industry, join a course instructed by a nearby photographer, or attend an Instagram gathering. Be bold and ask plenty of questions - photographers love sharing their knowledge and experience!
2) Experiment
When it comes to experimentation, the possibilities are truly boundless! This is the most critical advice: experiment with your camera settings, style, editing techniques, cameras, and accessories. Dare to explore new creative paths and be bold in making mistakes. You may end up with something truly remarkable!
3) Accessorize
Invest in accessories for your camera to unlock its full potential! A lens cleaning kit is essential to eliminate that bothersome dust from your lens. Elevate your style by customizing a unique strap and showing off your flair rather than advertising for the camera brand. Why not treat yourself to a stylish bag that fits your personality? Invest in some lenses, a flash, filters, and lighting accessories. By doing so, you can explore different options with photography!
4) Research
Enhance your photography skills by subscribing to a trendy magazine, thoroughly familiarizing yourself with the camera and its components, keeping abreast of new technology developments, and following expert photographers on social media outlets. The more knowledge you acquire and practice in the field - the better your results will become!
5) Share Your Work
Unleash your creativity and share it with the world by posting photos online. Some passionate photographers would love to see what you can do with your DSLR! Not only can you spread the word amongst friends and family, but you can also locate local art circles where you can publicly display your work.
Wrapping Up.........
If you're considering getting into photography, this article is for you. We'll go over the advantages and disadvantages of doing so—from what to do to which don'ts are essential. I trust that this article will prove a valuable resource in your journey to becoming an exemplary professional photographer.
Frequently Asked Questions (FAQs)
If you are curious about the best practices of photography, then here is a list of questions many users have.
Q. What Are The 7 Rules Of Photography?
Ans. By adhering to the seven principles of photography – pattern, balance, negative space, grouping, closure, colour, and light/shadow - photographers can quickly create an evocative image inspired by art theory.
Q. What Are The 9 Rules Of Photography?
Ans. 9 Essential Photo Composition Rules
Rule of Thirds

Golden Ratio

Golden Spiral

Simple and Clean Background

Frame Your Subject

Leading Lines & Straight Horizon

Fill Your Frame

Centre Position.
Q. What Is The 90 10 Rule In Photography?
Ans. It was almost as if they were missing out on so many possibilities. I usually followed the 90/10 principle: fulfilling 90% of my customer's requests and then using 10% to explore artistically.
Q. What Are The 100 Rules In Photography?
Ans. If the aperture is set to f/16 and ISO to 100, your shutter speed should be 1/100 a second. This photography hack has never been more straightforward and will help you take stunning shots in no time!
Q. What Is Rule 4 In Photography?
Ans. According to the rule of four, when purchasing a camera, one should allocate an expense four times the cost and get a memory card that can hold photos fourfold compared to those taken. Moreover, any task must be repeated at least four times before it meets perfection.